All of these abbreviations can be downright confusing in the shipping world, especially when it comes to codes that define your products at the customs borders. Here, we talk a little about the most commonly confused codes and when they're used.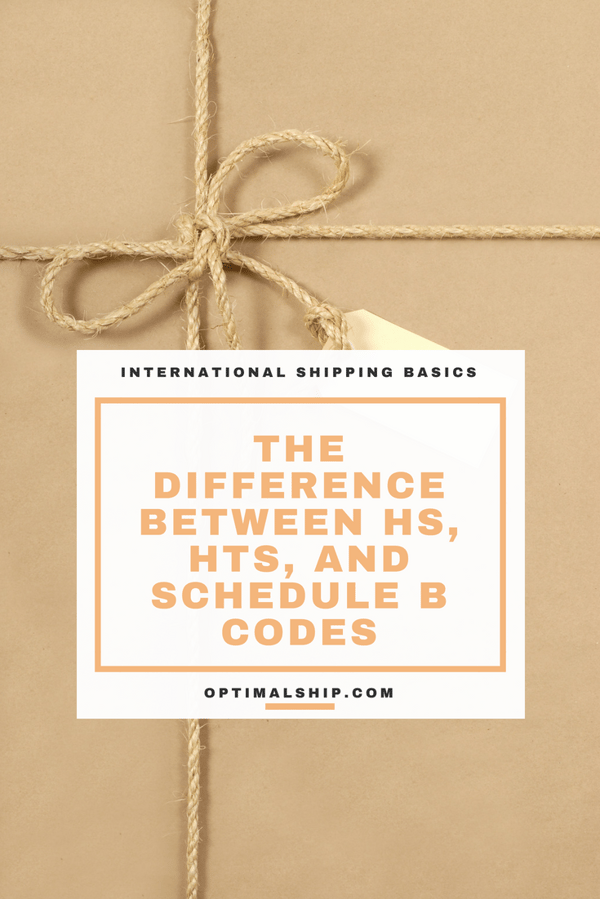 For more information on these shipment codes, you can visit the US International Trade Commission's HTS code database.

What are these codes for?
While these codes are all different, they are all used for the same purpose: to classify products that are being exported and imported from a given country. Countries keep track of what is being imported and exported not only to ensure safe products are being shipped, but also to keep track of what commodities are crossing the borders. In addition, sometimes these codes are used to determine the taxes & duties when the parcel arrives in the customs department.
HARMONIZED SYSTEM (HS) CODES
HS Codes are used for international trade stats and customs duties & fees. They always start with 6 digits and sometimes expand in the case of a more specific product. These numbers must be included on commercial invoices.
HARMONIZED TARIFF SCHEDULE (HTS) CODES
The HTS is an IMPORT classification system that ONLY the U.S. uses. The first 6 digits are a universally recognized HS code, and the last 4 are exclusive to the US. These codes are updated regularly, usually annually, and sometimes semi-annually.
SCHEDULE B CODES
Schedule B codes are 10-digit codes used only in the EXPORT of goods from the U.S. The first 6 digits are a universally recognized HS code, and the last four digits are unique to the US. You may be required to identify your schedule B code through the AES. These codes are used to track exports to see what is leaving the United States. These codes are updated annually.
For your reference, we've created a visual that you can download.
Have you ever had trouble remembering the difference between these codes?
Download a free quick reference guide to help by clicking below!