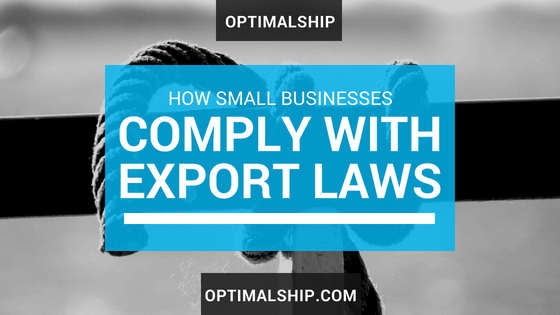 Exporting laws can be tricky, but must be followed in order to get your goods where you want them to go. We've made an infographic to help. Here are 5 steps to follow in order to comply with export laws.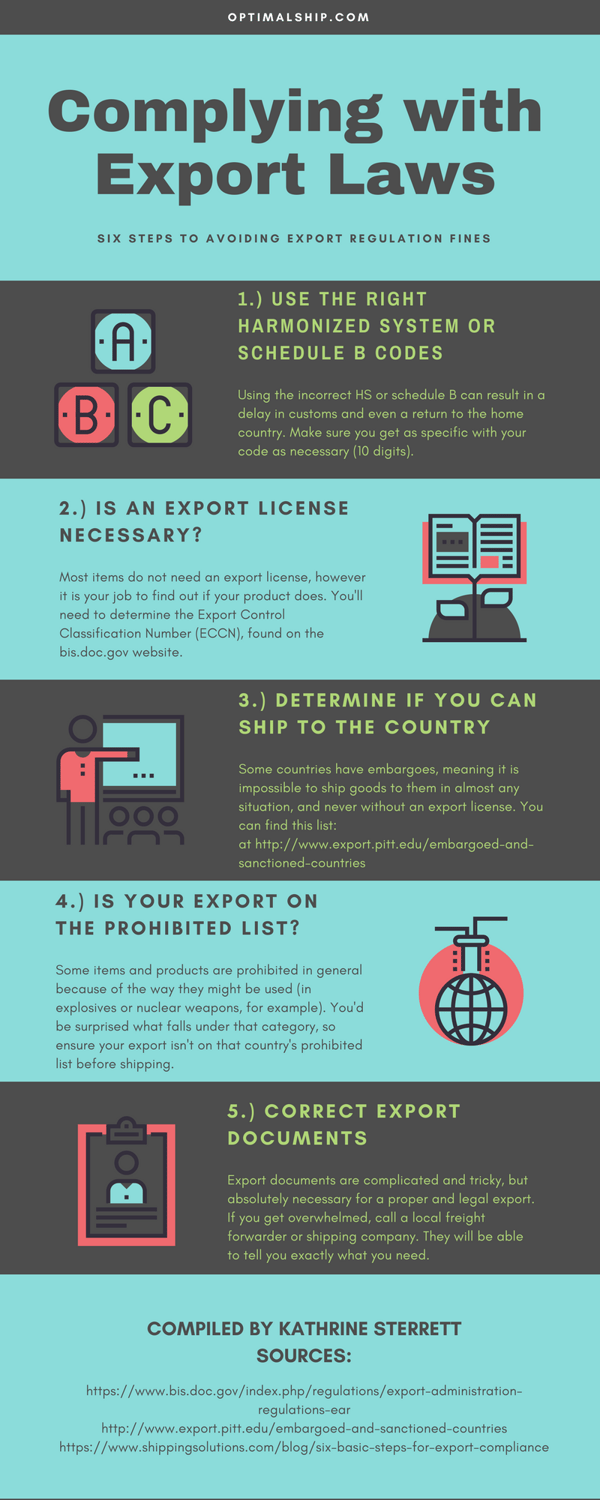 1.) USE THE RIGHT HARMONIZED SYSTEM OR SCHEDULE B CODES
Using the incorrect HS or schedule B can result in a delay in customs and even a return to the home country. Make sure you get as specific with your code as necessary (10 digits).
2.) IS AN EXPORT LICENSE NECESSARY?
Most items do not need an export license; however, it is your job to find out if your product does. You'll need to determine the Export Control Classification Number (ECCN), found on the bis.doc.gov website.
3.) DETERMINE IF YOU CAN SHIP TO THE COUNTRY
Some countries have embargoes, meaning it is impossible to ship goods to them in almost any situation, and never without an export license. You can find this list here. at: http://www.export.pitt.edu/embargoed-and-sanctioned-countries
4.) IS YOUR EXPORT ON THE PROHIBITED LIST?
Some items and products are prohibited in general because of the way they might be used (in explosives or nuclear weapons, for example). You'd be surprised what falls under that category, so ensure your export isn't on that country's prohibited list before shipping.
5.) CORRECT EXPORT DOCUMENTS
Export documents are complicated and tricky, but absolutely necessary for a proper and legal export. If you get overwhelmed, call a local freight forwarder or shipping company. They will be able to tell you exactly what you need.
What has been your experience with exporting shipments as a small business?
Are you worried about getting through customs when you're exporting something? Download our free checklist that helps any shipment, large or small, get through with ease!