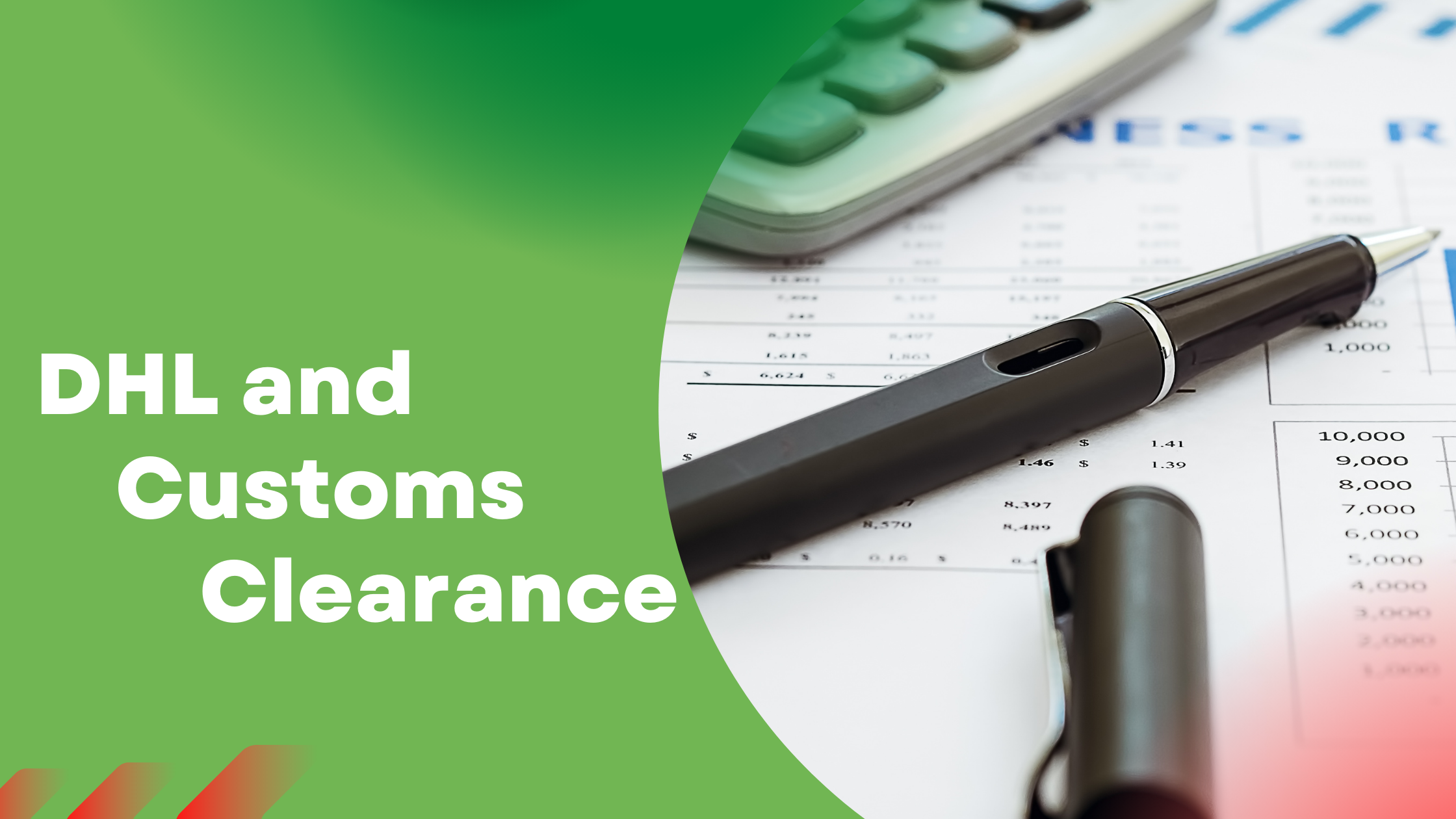 Clearing customs can be the most frustrating and expensive step in shipping internationally. If you don't have much experience in customs brokerage, common mistakes in the document preparation process could add days to your shipment transit time. With improper documentation, you or your customers could also pay extra duties and taxes and holding fees, just so the shipment will be allowed to leave the airport. Choosing DHL Express allows you to rest easy, knowing that the customs brokerage is going to be handled properly.
What is a Customs Broker?
Expert customs brokers have built careers around facilitating the clearance process, by acting as a liaison between shippers and customs agencies. Most freight forwards and/or the carriers they utilize for transportation, have in house customs brokers. Choosing the wrong freight forwarder and their associated customs brokers will end up costing you more in time and money. To determine if your freight forwarder is right or wrong for your business, see this article on the OptimalShip website.
Licensed customs brokers in the United States get their credentials by passing a series of rigorous background checks and the federally regulated Customs Broker License Examination. Customs brokers in other countries have to go through their own country's system to get certified as a customs broker. Therefore, many private brokerage firms charge hefty fees for their specialized services. DHL Express has in-house customs brokers all around the world, whose only job is to facilitate the quick and easy passage of DHL shipments from one country to another, expertly bypassing administrative delays and costly penalties. OptimalShip Customer Service can advise you on ways that your international logistics could be streamlined and accelerated as they have a back door and quick access to DHL customs consultants. Call 972-383-9901 ext. 1012 today to learn more!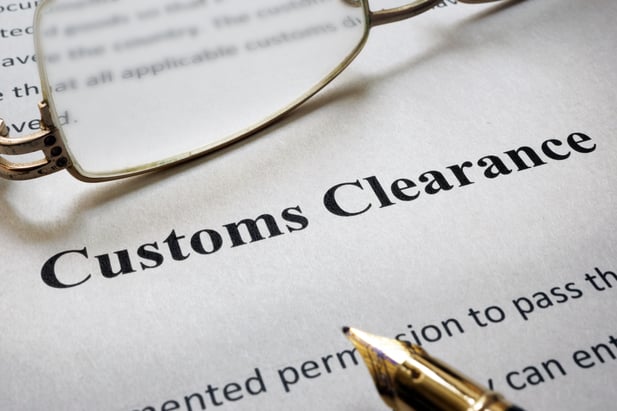 DHL Express Customs Brokerage Services
As one of the world's largest and most efficient customs brokers, DHL Express clears millions of documents and packages each day to pass smoothly around the world. DHL Express manages information requests, inquiries from customs authorities on your behalf, and validates the paperwork that is required for your shipment. DHL Express provides in-air customs clearance, which means that even while a DHL plane is miles above the ocean, over 95% of the products and documents inside are already being approved for door-to-door delivery in the destination country. This results in fewer delays, shorter response times with customs inquiries, and a peace of mind knowing a specialist is handling your shipment. There is no additional fee for DHL's brokerage service as it is their standard to clear their own packages; something you do not see with other carriers.
There are a few instances where DHL Express cannot act as a broker for a package, but they are few and far between. For example, if you have a product that will have to pass through a regulatory authority to enter a country or if the product requires additional licenses or permits, then a 3rd party broker might have to be brought into the situation. For example, if you are importing fur into the United States, your product will have to be cleared through the U.S. Fish and Wildlife department. Importing fur into the United States requires either the receiver or the broker to have a special permit to clear customs. If the receiver of the fur has this permit, then DHL can act as the broker. If the receiver does not, however, DHL will not be able to clear this product since they do not have the appropriate permit and a 3rd party broker, with that permit, will have to be brought in.
Common examples of these types of products are: alcohol, food items, furs or animal products, or high value artwork. All of these products will have to pass through a regulatory authority such as the FDA or the U.S Department of Fish and Wildlife or a similar authority in a foreign country. The best way to avoid using a 3rd party broker and having to pay an additional fee for their service is to make sure the receiver of your shipment has the appropriate permits, licenses, or paperwork on hand.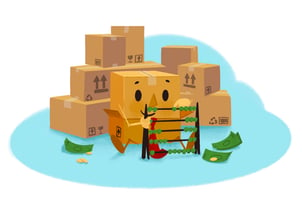 What are Duties and Taxes?
Taxes are applied by customs agencies all over the world to imports, based on the value of the goods being received. Ultimately, the amount owed is determined by the precise, detailed information provided on a Commercial or Pro Forma invoice. It is difficult for carriers like DHL, FedEx, and UPS to give accurate quotes for duties and customs fees because there is no centralized database of every country's individual tax law that is updated on a daily basis. Our OptimalShip customer service team is happy to help with a duty and tax estimate, but it is an estimate only and in no way a guarantee of final charges. You can reach out agents at 972-383-9901 or customerservice@optimalship.com.
There are several reasons why you might be charged duties and taxes for something that you ordered from outside the USA. Typically, when you purchase goods online from a foreign vendor, the duties and taxes costs are not included in the cost of the product or the shipping. The customs authority where you live collects duties and taxes because your purchase didn't produce any sales tax that a domestic purchase would have. DHL Express and OptimalShip can help you navigate the complicated process of importing goods for your home or business, saving you time and money!
Who pays the extra customs fees?
By default, the party responsible for paying these taxes is the receiver. However, DHL allows the sender the option to pay for the duties and taxes instead, by having DHL pay the fees at the border on their behalf, which ensures quick customs clearance and delivery. For the service, DHL will invoice the sender for the cost of the duties and taxes, as well as a nominal administrative fee.
Conclusion
All over the world, local regulations and fees for customs clearance are constantly being adjusted and revised, so accurately labeling, describing, and valuing your shipments demands around-the-clock attention and maintenance. While you're busy running a business, customs brokers make sure that your shipments can be delivered for you. DHL Express is the world's preferred international shipping service, partly because DHL acts as a customs broker. This is far simpler and usually less costly than if a shipper set up their own broker. Thanks to DHL's in-air customs clearance and built-in brokerage services, shipping internationally with DHL Express is the fastest, most reliable, and simplest option for consumers and businesses around the world. Give OptimalShip a call to schedule your next international shipment. We will give you exceptional customer service and we will not add a pickup fee when you ship. (optimalship.com, 972-383-9901)