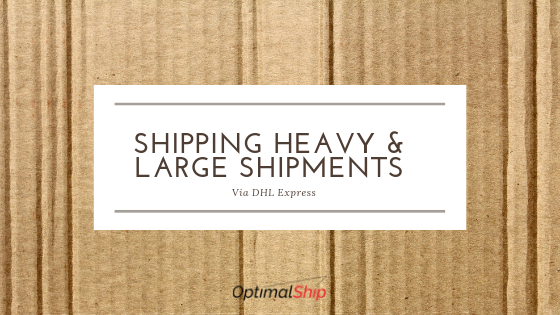 UPDATED: January 2019
DHL Express is the quickest way to ship internationally—1, 2, 3 business days (depending on destination) to nearly every location in the world. Express shipments are in constant motion from pickup to final delivery. For 95% of Express shipments, customs clearance is completed while the packages are in the air so that they are delivered the day they arrive at the destination.
Heavier or Larger Time-Sensitive Shipments
If you have a heavier or large packages or shipments that are time sensitive, shipping via DHL Express may be your saving grace. You can ship heavier and/or larger shipments via DHL Express as long as the total weight of the shipment is less than 2,200 pounds or 1000 kilograms and as long as no single piece is heavier than 660 pounds or 300 kilograms. There is also a restriction that a package may not be longer than 118 inches or 300 centimeters. From DHL's website, here's what the specifics in graphic form:
DHL'S HEAVYWEIGHT AND LARGE SHIPMENT LIMITATIONS
IMAGE CREDIT: DHL.COM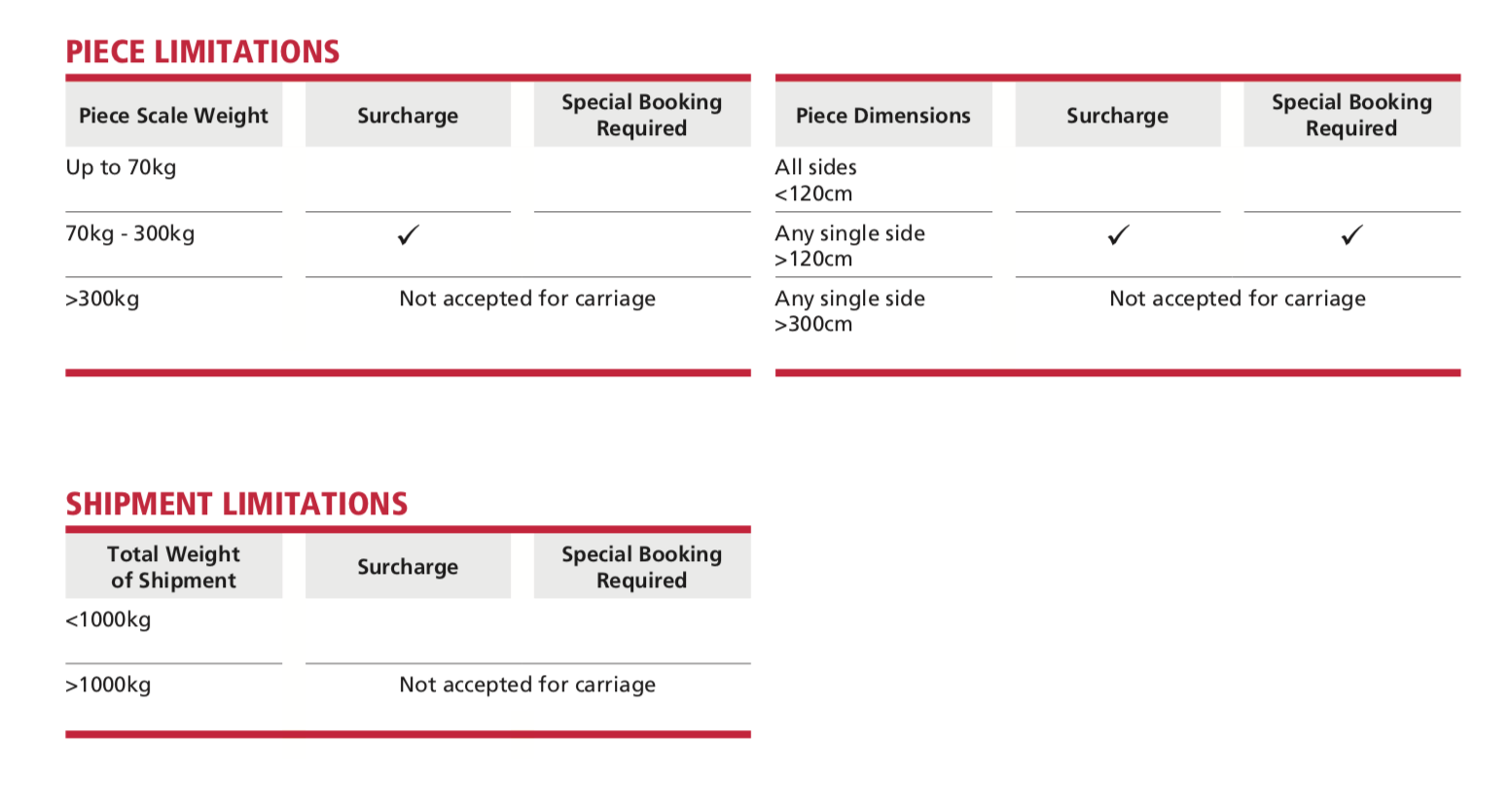 DHL has changed their heavy and large shipment pricing to charge per piece (in shipment) rather than total shipment size. As of January 2019, DHL charges a fixed surcharge to any piece or pallet in a shipment that exceeds their specified dimension criteria.
For shipments originating from the United States or U.S. territories, a fixed surcharge will apply for any piece or pallet that weighs more than 150 pounds or with any dimension (length, width, or height) exceeding 48 inches. For shipments originating outside of the United States or a U.S. territory, a fixed surcharge will apply to any piece or pallet weighing more than 70 kilograms or 120 centimeters.
This is well worth the cost if immediate delivery is required. There is not a guaranteed delivery time for overweight or oversize shipments on-account-of their special handling, but there is no quicker international service available.
A good suggestion is to keep your boxes small and packaging light when possible to avoid additional charges and to avoid going over 150 pounds per piece or over 48 inches in length. If you can split your shipment into several different pieces that smaller in size, you'll save yourself tons of money - and still be able to ship all of the packages together.
Less Time Sensitive Heavyweight Shipments
If you have heavyweight or large shipments that are not time sensitive or are larger than 2200 pounds or longer than 118 inches, you may wish to receive an Air Freight quote, or even an Ocean Freight quote, rather than Air Express.
We are happy to help you determine your best shipment option and to help prepare your shipments. We answer our phones promptly and are very eager to assist you! Contact us at 972-383-9901 or at customerservice@optimalship.com. We look forward to hearing from you.
Looking to get started as soon as possible? Download our International Shipping 101 guide and learn more today.